Thank you for your interest in the Virginia Lottery's inaugural Thank a Teacher Art Contest! The submission deadline was February 2, and all entries currently are under review with the judging panel. The Virginia Lottery looks forward to announcing three winners in late March 2018!
Get creative with the Virginia Lottery's inaugural Thank a Teacher Art Contest!

Each year, we encourage students, parents and the general public to send thank-you notes to Virginia's deserving public school teachers during Teacher
Appreciation Week. In its first two years, Virginians distributed more than 70,000 thank-you notes as part of the Thank a Teacher campaign.
This year, we're looking for three student artists to have their artwork featured on thousands of thank-you notes distributed across the state as part of our
inaugural Thank a Teacher Art Contest. The contest is open to K-12 public school students, and one top-prize winner will be selected from each level:
elementary school, middle school and high school. The three winners will not only get to see their artwork featured on the 2018 thank-you notes, they'll also
receive individual cash prizes and win money for their school's art department.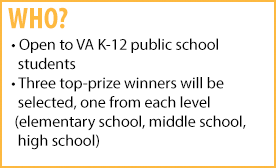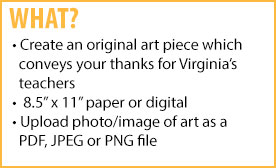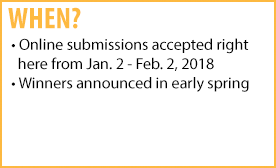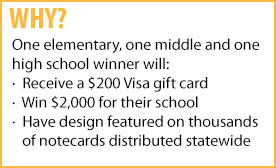 If you are having trouble submitting or have questions regarding your entry, please contact Jennifer Mullen at JMullen@valottery.com or 804-692-7770.
Read the official Thank a Teacher Art Contest rules.
Family members of Lottery employees, partners and board members are not eligible.