The seventh annual Thank a Teacher Art Contest is coming!
The Art Contest will launch October 1. Be sure to check back for additional details. In the meantime, you can pre-order your 2024 Thank a Teacher notecards, here!
Thanks to all who sent a Thank a Teacher thank you note!
Meet our four winners below!
Congratulations to our 2023 winners!
Amy Hertzler - Berkeley Middle School, Williamsburg
Blaire Flowers - Garden City Elementary School, Roanoke
Julie Rathman – James Wood High School, Frederick County
Joanne Stanley – Swift Creek Middle School, Midlothian
Thanks to our partners: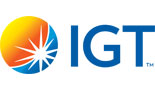 Copyright 2023 Virginia Lottery All Rights Reserved.