Check this year's winners from Virginia Lottery's Thank a Teacher Art Contest!
Each year, we encourage students, parents and the general public to send thank-you notes to Virginia's deserving public school teachers during National Teacher Appreciation Week.
This year, three student artists won the contest to have their artwork featured on thousands of thank-you notes distributed across the state!
Thanks to our partners: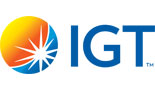 Copyright 2022 Virginia Lottery All Rights Reserved.